Every traveler seeks authenticity. We are constantly out the lookout for ways to bring new travel experiences to our readers. As part of our summer travel tips series, we would like to introduce yet another great way to spend a summer in Europe. Enjoy the Regensburg Dult as the new Oktoberfest!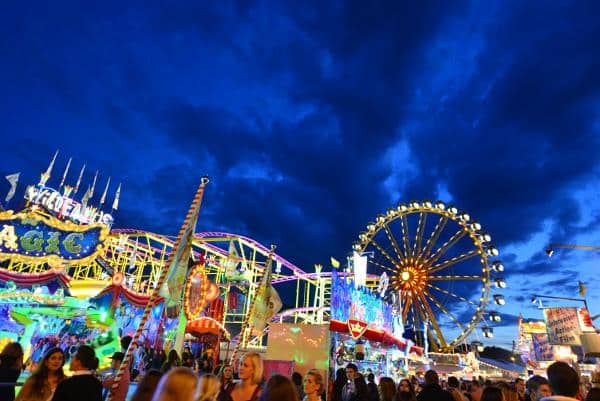 Why We Predict the Regensburg Dult is the New Oktoberfest
Oktoberfest in Munich is legendary to the German culture and history, and rightfully so seeing as it is the world's largest fair. The Oktoberfest alone attracts about 6 million people each year, and the number is increasing quickly. However, bigger doesn't necessarily mean better. Each year Bavarians and natives admit that Oktoberfest is becoming more touristy. So if you're seeking authenticity consider attending a Dult in Rengesburg. You've heard it from us here first: The Regensburg Dult is the New Oktoberfest!
Overcrowding
:
As of 2016 Oktoberfest expanded to 14 tents for guests to choose from. While this is an awesome sight to witness, one must admit that it feels more and more overcrowded as its popularity increases (even with 14 tents!). Anyone who has attended one of these events know you NEED a table to stand on to drink and clink glasses with your neighbors while shouting "PROST", and to clap and sing along with the live music. At Oktoberfest people actually reserve a table ahead of time and it has become a necessity on busy nights like Saturday evening. No one wants to watch everyone having fun from the ground level.
Overpriced
:
Along with its popularity skyrocketing, so are the prices for oneMaß or Mass. OneMaß or Mass, is 1-liter of beer and can easily be over 10 Euros. Meanwhile, at a Regensburg Dult you can spend 8 Euros on oneMaß, which includes a little tip for your server!
So You're Into Traditions
?
This Bavarian tradition is a special experience for locals and travelers. While the Oktoberfest dates back to the 18th century as a celebration for Princess Therese and Prince Ludwig I's wedding, the Regensburg Dult was a festival started by the people and for the people. Back in the 10th century the celebration was originally a market and fest combination by the townspeople. I know I would rather celebrate with the common people instead of celebrating some king and queen's wedding that I am sure 90% of the people attending don't even know about.
Authenticity
:
As previously mentioned the Bavarians and other Germans are less and less attracted to Munich's Oktoberfest because it's becoming more touristy. With all of the Germans not wanting to attend Oktoberfest, what makes it authentic anymore? Yes there will be live German bands and German waiters, but with tables overcrowded with Americans, Chinese, and other people who aren't German- where is the authenticity? Regensburg supplies a genuine setting for this tradition. Not to mention the Dult takes place in one of the World Heritage's recognized UNESCO sites, right off the Danube River across from the beautiful medieval town and next t the St. Peters Dom and Stone Bridge.
In short, if you get the chance to visit either of the two- do it! However, if you want to feel like you stepped into a time machine and walked into a real authentic German movie where Germans of all ages are on tables clapping, drinking, and in some of the most beautiful Liderhosens and Drindle's, then Rengesburg Dult is the place to be.