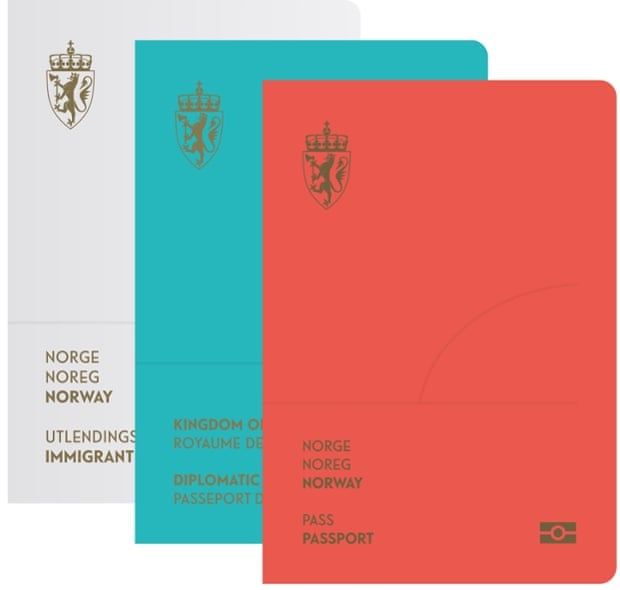 Though we specialize in U.S. passports and visas, we can't help but get excited when passports make the news. Norway's new passport design has been making the rounds lately due to it's proposed new updates to their passports. And we like it!
Norway's New Passport Design
Norway has recently announced the winner of a design competition that will usher in a new brand for Norwegian passports. The new passports will be issued in three different colors. The white passport is for immigrants, the blue/green is for diplomats, and the red passport is the new standard passport.
Norway's new passport design is expected to go into effect in the next two years.  The new look is being lauded as essentially Norwegian, with elegant and simple designs that reflect the country's majestic landscapes. There is also design for a new ID card, which features the Norwegian landscape in the background. The inside of the passport depicts the natural beauty of Norway in simple lines and colors. And of course, the Northern Lights becomes visible when the passport is shown under UV light. That's a neat feature!
There are still many security features that must be added, so current speculation is that this new passport design is still a few years out from production. Regardless, we like good design and creativity and of course, passports. This is a great mix of it all. Congratulations Norway. Your passport is beautiful!